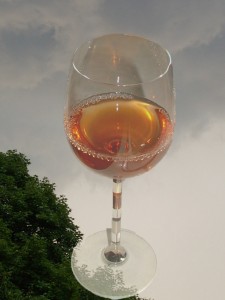 While I was writing a story each day for the project, I was also taking pictures and using Photoshop to mold what I interpreted from the video prompts. So it's not just writing that's stopping for a breather after over three months.
The project for me was an exercise in not only taking the time to write, but to develop insight and imagination to take something further, or into another direction in a chain of creative outbursts. In the writing I tried to stretch myself into areas I hadn't really tried before, such as magical realism, humor, mystery. I liked the concept of trying out different points of view, of reflective versus social statement; looking outward instead of inward. Luckily, a few editors took the time to view some of the pieces here or elsewhere and so far, five pieces were slated for publication. Some of the others will be selected for editing and submitting in the next couple of months. (There's a Tinderbox map of the organization of the stories at Hypercompendia.)
But another thing I was practicing was focusing with a camera to grab an image that would reflect what the story had become. Better still, I got into Photoshop and finally started learning some of the fantastic tools that are available within its powerful platform. I've used the program for many years but never really played around too much beyond the basics and relied heavily on the effects gallery. But 126 images in as many days demands a lot more than that. I started fooling around with merging photos and using the layers. I learned about opacity to create ghosts and multiple images. What I couldn't figure out for myself (or find in simple language from one of my books) I found within a newly-ordered Photoshop for Dummies book. This series is really one of the best for quick answers in easily understood instruction when you're wanting to accomplish something but your life and livelihood doesn't depend on it.
Didn't get any more feedback on my attempts on the images than on the stories except from the fabulous Dorothee Lang of the Blue Print Review who chose two of them for publication in the last issue. What I've learned though is to practice, play, explore.  Two of the participants in the 100 Days Projects, Fran Forman, and Steve Veilleux. did some phenomenal work and I studied their work to learn. I'm still very rough around the edges (literally!) but it's something that I tried and will continue to develop as a result of this experience.