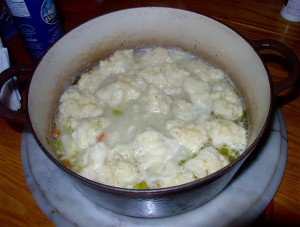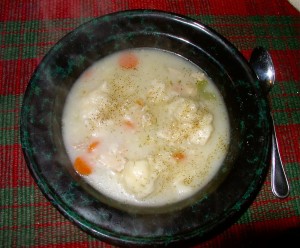 4 Chicken Thighs
2 qts. Water
Salt & Pepper
Dill
Carrots
Celery
Mushrooms
2 cups Bisquick
⅔ cup milk
Mix Bisquick and milk together and set aside.
Boil chicken in water with salt, pepper, and dill until tender. Remove and clean and cut into chunks and return to water along with sliced carrots and cut celery. Bring to boil.
Add in Bisquick batter in dollops and simmer for 10 minutes, uncovered, and an additional 10 minutes covered.