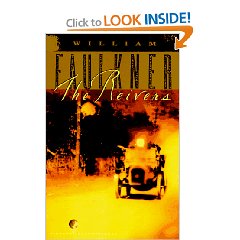 Trying to get some quality reading time in over the holidays. Faulkner was a promise to myself; the problem was in deciding which. Absolom! Absolom! was pulled first, then Light in August, then this, The Reivers.
It just seems to be the kind of story I'm in the mood for, with characters named Lucius Priest and Boon Hogganbeck and Ned the coachman.
It'll also keep me from breaking down and baking some Christmas cookies.